Tampa Mobile App Development
MobileGent is a division of TargetBlaze that focuses on mobile apps for small businesses.
MobileGent is unique in that we are a mobile app company focused on providing mobile solutions for small businesses. With our specific aim on small business industries we are able to provide the necessary features and functionality that any business will need to make their app a successful marketing tool. A proper application will allow a small business to successfully expand their presence into the mobile market, correlating to a direct increase in revenue.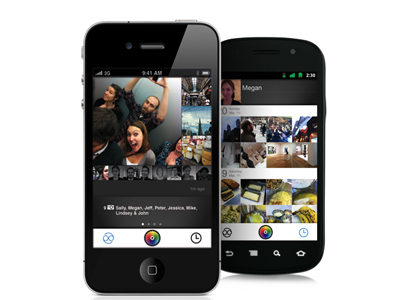 Exceptional customer service via email and phone support
Our platform is extremely powerful, flexible, and easy to use
Build beautiful applications for iPhone, iPad, Android, HTML5
We provide the fastest TA and the most affordable custom mobile apps in the industry
With this offering, we are thrilled to include mobile-enabled websites (that match your current website) with our packages.
User mobile app features:
GPS Coupons through the GPS check in system – great for restaurants and loyalty programs
Send push notifications directly to customers – connect with customers through your mobile app
Email, directions and one touch calling capabilities – increase customer contacts
GPS directions – directions to your location just one touch away
Event updates – keep customers up to date with mobile apps for business
Instant access to all details about your business – right on your customers' smartphone 24/7
Facebook , Twitter, YouTube™ and Podcast integration – your social media presence, mobile
Business mobile app features:
Simple web based content management system – easily manage mobile apps for businesses
Add and edit content easily and instantly – if you can email you can manage your mobile app
Analytics Dashboard to track downloads – daily, weekly, monthly and yearly download tracking
Customize appearance – keep your mobile app "on brand" with our application development tools
Easy to use customer contact functions – log in, type and send. So simple
Contact us today for a free consultation.