Social Media Management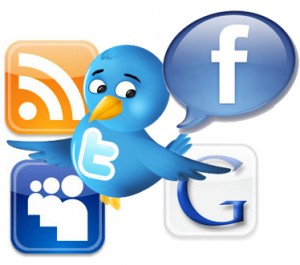 In social media management, we manage your social networking sites for your business, like Facebook, Twitter, Youtube, Linkedin and other social networking sites. We manage your day to day contact with your customers and soon to be customers. Our social media team will do the entire task for you. You allow us to have access in your social networking sites for the ultimate marketing experience.
What is Social Media?
Social media is one way of interacting with your customers through social networking sites like Facebook, Twitter and Linkedin. It permits you to tell to everyone and to every client you have about your business. You will have a better relationship between you and your customers, and in return, they will buy your products or services. You also build a good status in your company as well. And most of all people will learn to love and trust you.
Here are the things we will do:
We can gather pictures, materials , news from your website so that we can post better things on the wall
We can find other fanpages that will have people that could be interested in our offfering and invite them to check out our fanpages
We can post specials and discounts or other offerings so that people will be encouraged to be your fans
If you bring value to your fanpage wall, people that are truly interested will LIKE your page
Joining  Highly Populated Facebook Groups (5 per day) / Forums or Discussions (5 in a month)
Do daily posting around 3 – 5 times per page with different time intervals scoping two different time zones
Liking Highly Populated Fanpages with Posting and Tagging Privileges (at least 10 pages per day)
Maintaining a sociable personality via wall commenting using the Fanpage account in newly-liked pages
Socialize to other Fanpages and Fans by liking and commenting in their posts
Cleaning the wall of your Fanpage by deleting spam comments / posts or inappropriate comments by fans
We will aim to gather at least 300 new Fans per month using ethical ways, witout spamming or risking our fanpage to be banned.
The Problem
Some of the companies spend a big amount on advertising. It's really expensive if you have to advertise your business through traditional media. Commercials on TV and radio are one way of advertising your business in different fields. This strategy looks pretty good but sometimes it can be a very expensive fail.
Besides marketing being expensive, there is no way to stay socially connected with your clients and customers until now!
Examples of the Problem
Example 1
A company that has over 2000 current customers and a bunch of past clients, the only way of staying connected with each other was through postcards and some advertising strategies. But it really cost a lot. It's very expensive. Every quarter they sent postcards to over a hundred of their customers which cost almost $1000. They also spent a few $100 on their magazine advertising. But their total return on their profit was very small. They wanted to have a better and effective way to get connected with their clients and get a big profit.
Example 2
There is a very successful and prominent local restaurant that sends out coupons to the local area every week. Because of these freebies, they already have a lot of costumers coming in and out of the restaurants, but their profit margin is not high enough. They also want to look for another way of how market promos without the costs of printing coupons.
Example 3
A large restaurant chain offers new food and drink items on their menus and a day-to-day special meal for lunch and dinner. They wanted to spread the news to other people so that their restaurant becomes popular and they will get more customers. They do snail mailing weekly but unfortunately people do not visit their website everyday to see these special offers that they have.
Example 4
A new franchised natural food company is very popular in their community. Their business is very successful, and because of that, the company does a lot of fund raising in their community. They want to help other people through this fundraising but they also want to increase their profits in a cheaper and more reliable way.
We cannot say that these traditional marketing methods do not hold value anymore, these methods still hold value. We always say that you always need to be connected with your clients and future customers in a fun and thrilling way. What we are offering now is a less expensive and a better way on how to be connected with your clients and customers.
This way is what we called Social Media. There are a lot of ways on how to be connected in social media. But the most common and most effective way of it is through Facebook and twitter. Since most of the people nowadays are addicted with these social networking sites, you can easily get your target market and you can easily get a big profit in your business using these 2 social networking sites. It increases your customers' base, your company's name and also keeps your current customers happy.
What can a Social Media Management Company do for My Business?
A Social Media Management can help you increase your business profit and maintain your customers' base. They can also help your brand to get connected with some blogs and social bookmarking sites. Remember that being social is a game!
Who is Social Media Management For?
Social media management is for every business that needs assistance in making their business successful. This can also be a way of launching some products online, medical advices and some health news. For some businesses with some unique ideas, we can work and make your business more unique by using social media. We will be honest with if we cannot.
Let us be your Social Media Manager
We do the social of the social. Our company will help you to make your business successful. We will help you with the online presence of Facebook, Twitter and some other social networking sites where we can freely advertise your business. These are the most popular way of making a relationship between you, your client and your future customers.
Social Media Consulting
Before anything else and before we start our business with our clients, we make sure that we first consult you in everything.  We need to know everything about you and about your goals in your company so that we will know what exactly you want us to do with social media. We assure you that we will listen and learn. We make sure that we do the right thing for you and for your company.
Every now and then we will talk to you about the progress we are making and ask if we are meeting your expectations. We want to be aware of the plans for your company in the months ahead so that we can change our services to meet your needs.
As your Facebook handler, we make sure that we will keep your Facebook account up to date on your business, as well as, what we have discussed in our consultation.
We can…
Create your Facebook Page. Including photos, videos, articles and more.
Brand Social Media and Customize Facebook graphics to create branding recognition across all social media platforms.
Post 2 to 5 postings per day related to your business. It could be an article or business tips.
Create Backlinks to your website.
Populate your page and inspire members to attract other fans.
Possibly reply to your customers.
Create a business page ad and implementation for Facebook marketing.
Provide a monthly detailed report.
Overall, it is Facebook management and facebook marketing at its best.
Being your Twitter social media handler, we make sure that every tweet is worth it.
We can…
Ask to develop the Twitter master plan.
Setup a Twitter account and make a background design for you.
Follow people in your customer base.
Market Twitter.
Tweet up to 7 days a week.
Link websites.
Provide weekly reports.
We guarantee you that we will be the most effective twitter marketing you can ask for.
Just like any other social networking site, Linkedin helps you make your business more productive. Creating a linkedin group, profile and business page, we will make sure that you will become knowledgeable in your business. We will make sure that we will reach your target market.
We can…
Set up personal profile and company profile.
Create a group.
Make 1 to 3 daily posts on your profile.
Make updates to your Business Profile.
Start discussions in groups.
Market business page via Linkedin ads (extra costs for advertising)
Anything else you and your company desire.
We strive to be the most effective Linkedin management and Linkedin marketing company by making you happy.
Maybe you're wondering why we send out emails to your clients and customers where in fact it is not a social media related. We do this just to stay connected with your customers. Social media and email marketing is a good combination when it comes to internet marketing strategy.
We found not everyone is into social media, so email is the next big thing.
We can…
Analyze and develop your master plan.
Develop one email per week (more around special occasions)
Send out the email to your mailing list.
Consult you on how to increase your mailing list.
We are now offering Yelp, Foursquare, YouTube and even more types of social media services to keep up with the growing demand of our customers.  Inquire within.
We will help you and your business expand in any search engine site and be recognized as "the expert" in your field. You will get a good and better customer that is willing to buy when wee push the button of creative social media marketing solutions. We assure you we aspire to be the best social media management company you could ever ask for..